On July 8, The World's Leading Dance Event will return to the Amsterdam ArenA for the very last time! Be part of the night, dress in white.
Sensation White Amsterdam
– THE FINAL – 
Saturday, 08 July 2017 21:00
Amsterdam ArenA, Holland
 – FOR PRICES OF TICKETS, PLEASE CLICK  HERE –
Regular Sensation Tickets
Entrance to Sensation, access to the main areas, dance floor and main stands.
Sensation Deluxe Tickets
A Deluxe ticket gives you access to the main area, main dance floor and:
• Separate Deluxe entrance and a limited number of free lockers
• Access to the Deluxe areas in the main building with extra entertainment, bars, catering and toilets
• Access to the Deluxe stands
• 2 drinks
Sensation

 P

anorama Lounge Package (VIP Tickets)
The Panorama Lounge Package is the ideal mix: Access to all regular areas and still the exclusivity and VIP ticket experience of a top event. The Sensation Panorama Lounge Package includes unlimited drinks and delicious hors d'oevres being served in the lounge all night. Witness the entire show from the spectacular Panorama Lounge situated on the east side of the Amsterdam ArenA.
Included in this ticket:
• Entrance to Sensation White (Regular floor & all grandstands of regular tickets).
• Free Lockers. 
• Separate entrance for Panorama Lounge guests.
• All drinks and finger food are included during the show. (Open international bar.)
• Entrance to the private lounge and a private deck with stunning views on the main area and stage.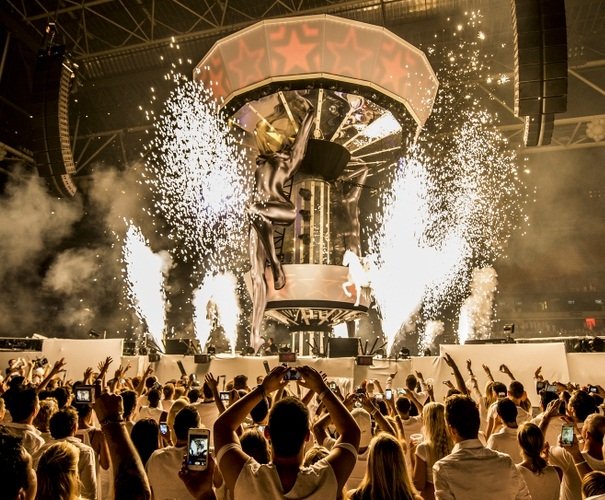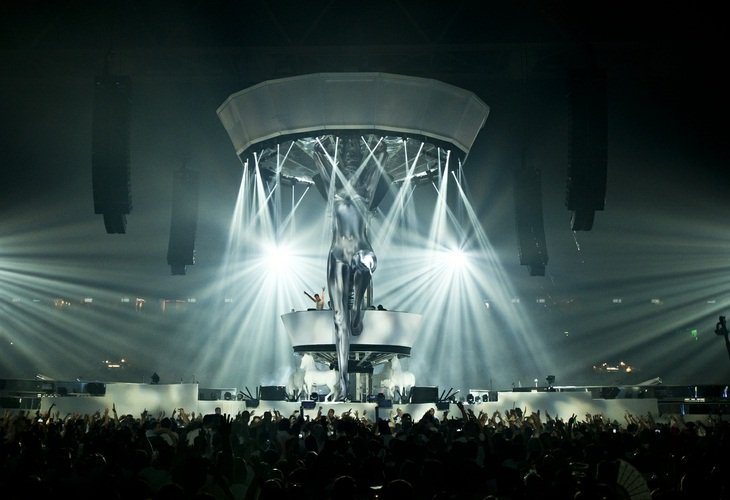 –
–
Who isn't looking for a party? Well, Sensation isn't just a party. This is the most popular and exciting dance event you can imagine, with the best DJ's of the world!  All attendees dressed in white create a magic atmosphere makes you wanna dance all night long. That's exactly what it's all about at Sensation White! Are you up for the next edition of Sensation? Not only can we source Regular Sensation tickets 2017 at ProvidingTickets, we are also able to provide you with Sensation Deluxe tickets and the Panorama Lounge Package (VIP Tickets). Just contact us and we will be happy to discuss your preferences with you.
About Senstation White
For those about to dance: we salute you! If you have ended on this page because you are looking for tickets for Sensation Amsterdam 2017 – which has been described as the 'ultimate adult playground' – it will probably be quite unnecessary for us to explain to you why should visit this fantastic indoor dance music event. But for the as yet uninitiated: here we go!
First organised in the Netherlands in 2000, and held for five years in a row at the Amsterdam ArenA, the event has travelled all over the world since 2005, taking root in Great Britain and the United States but also in far-flung corners of the globe such as South Korea, Brazil, the United Arab Emirates and Thailand. The world is a global village now and the organisers of Sensation have cleverly picked up on this idea!

Be part of the night, dress in white: Sensation started out under the banner Sensation White and still has a strict dress code – access is likely to be denied if you do not show up in classy white! Sensation focuses on trance and house music played by the crème de la crème of the DJ world. Legendary DJs who have already made an appearance at Sensation include Dutch heroes Tiësto, Armin van Buuren and Ferry Corsten, as well as other luminaries such as Sebastian Ingrosso, David Guetta and Felix da Housecat. Tickets for this event are being sold out within hours every year.
Advertised as a 'merry-go-round for the senses', Sensation is certainly a not-to-be-missed dance event, where the young at heart and soul unite to enjoy incredible light and laser shows as well as sights considered unimaginable not so long ago. You can listen to adventurous soundscapes crafted by the hippest DJs around – who often play briefly and then hop towel-clad onto a private jet to dazzle other audiences with their brand of euro-rave at the next exotic European location – this is not the be-all and end-all here: visitors have described Sensation as being magical and euphoric, and this is in no small measure due to the visuals.