Germany is undisputedly one of Europe's football giants and Bundesliga tickets never fail to be in demand. Here at ProvidingTickets, we specialise in sourcing VIP and hospitality tickets for the Bundesliga for B2B clients, focusing on quality rather than quantity. Looking for premium Bundesliga tickets? We can arrange any ticket, just send us your request and we will send you a personal offer!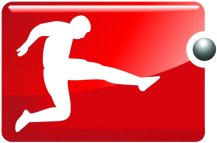 About the Bundesliga.
The German Bundesliga actually consists of two leagues: the 1. Bundesliga and the 2. Bundesliga – not unlike the English system of Premier League and Football League with the same system of promotion and relegation.

Established in 1963, the Bundesliga ended an era of unprofessionalism and haphazardness in German football: some players including legendary Hamburg striker Uwe Seeler struggled to pay the rent on their flat, for example. The high-grossing business that is the Bundesliga of today was somewhat slow in revving up, initially featuring rather obscure teams such as Prussia Münster and Saarbrucken – which have since fallen by the wayside. At the same time, clubs such as Bayern Munich and Mönchengladbach were slowly coming into prominence, occasionally showing glimmers of future successes.
The event that essentially kick-started the Bundesliga was Germany's victory in the 1974 World Cup Final in Munich's Olympiastadion, which really galvanised football popularity at a national level. Around this time, the unstoppable rise of FC Bayern Munich began; the club that has won the Bundesliga virtually every year since the early seventies, with victory in most cup finals as well. Is it perhaps due to this Gothic fairytale magic that is so omnipresent in Bavaria? Or is it money that scores goals as the old adage goes? Whatever the reason, the symbolic culmination of the success of German football was perhaps the 2013 Champions League final between Bayern Munich and Borussia Dortmund: a far cry indeed from the days when players had to take a part-time job to make ends meet.
In former times, Bundesliga tickets would have been in high demand as they enabled football fans to watch legendary players such as Lothar Matthäus, Jürgen Klinsmann and Franz Beckenbauer in action on the pitch in colossal football temples across Germany. Today, fans still flock in their millions to epic stadiums such as the Allianz Arena, the Veltins-Arena and the Mercedes-Benz Arena, to watch every move made by the current gods of the Bundesliga.
Do you wish to secure regular or VIP tickets for Bundesliga matches? Our extensive network enables us to supply Werder Bremen tickets, Schalke 04 tickets, Borussia Dortmund tickets and Eintracht Frankfurt tickets. Mind you, this is only a fraction of what we offer. Just contact us today and we will be pleased to discuss your preferences.