Founded in 1927, the Primera Division – the Spanish Premier League, if you like – is one of the strongest and most popular football competitions in the world and is considered a real breeding ground for football talent. Primera Division tickets are like gold dust and are invariably in incredibly high demand. This is mainly due to the legendary players who have graced the fields of Spanish stadiums, including Cristiano Ronaldo and Hugo Sánchez, and more recently, Lionel Messi, the boy with the Midas touch.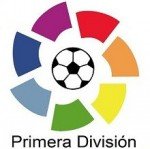 About Primera División, the Spanish Mayor League.
Two rivalling teams have dominated the Primera Division since its inception: Spanish football is often mentioned in the same breath as FC Barcelona and Real Madrid. Tickets for matches featuring these tremendously popular clubs can be sourced here at ProvidingTickets. In even higher demand are tickets for El Clásico matches: the eagerly anticipated football matches between FC Barcelona and Real Madrid. Needless to say, we also specialise in sourcing these tickets.

Perhaps the golden and most high-profile era of the Primera Division was in the nineties, when the world-famous Dutchman, Johan Cruyff, was at the helm of FC Barcelona, which won the Primera Division four times in a row with illustrious, never-to-be-forgotten players such as Hristo Stoichkov, Romário and Michael Laudrup.
In the world of football, the latest transfers are often the talk of the town and this is no different in the Primera Division. Tickets for FC Barcelona will probably be even more requested during the period 2014-2019 when Luis Suarez – not to be confused with famous 1950s FC Barcelona player Luis Suárez Miramontes – will treat the crowds at Nou Camp and other stadiums across Spain to his dazzling football pyrotechnics, adding his special bite to a brand of football that will probably be successful and popular forever. This is known under the Spanish name of tiqui-taca: short passes and prolonged possession, where the geometry of space on the turf is used in a way that is highly economical and defensive yet offensive.
 Are you looking for tickets to attend a match in the Primera Division with friends or colleagues? Due to our expansive and reliable network of suppliers, we are able to offer you regular tickets for La Primera Division and corporate hospitality tickets at short notice, enabling you to watch the action live in awe-inspiring stadiums such as FC Barcelona's Camp Nou, Atlético Madrid's Vicente Calderón and Real Madrid's Santiago Bernabéu!