"Anyone for tennis?" Wimbledon or the Wimbledon Championships: the world's oldest and premier tennis tournament and a great British tradition with strawberries and cream forever! As always, ProvidingTickets can supply you with premium tickets for all the Wimbledon singles, doubles and finals.
The Championships, Wimbledon.
Wimbledon 2018 Tickets
ALL ENGLAND CLUB,
LONDON
July 2 – July 15, 2018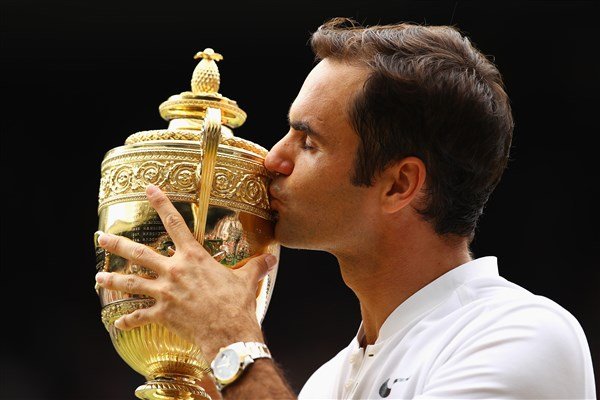 Wimbledon 2018 Schedule • July 2 – July 15
CENTRE COURT Schedule
Mon 2 July (Champions Day – Roger Federer)
Tue 3 July (1st Round matches)
Wed 4 July (2nd Round matches)
Thu 5 July (2nd Round matches)
Fri 6 July (3rd Round matches)
Sat 7 July (3rd Round matches)
Mon 9 July (Magic Monday!)
Tue 10 July (Ladies' Q-F)
Wed 11 July (Men's Q-F)
Thu 12 July (Ladies' S-F)
Fri 13 July (Men's S-F)
Sat 14 July (Ladies' Final)
Sun 15 July (Men's Final)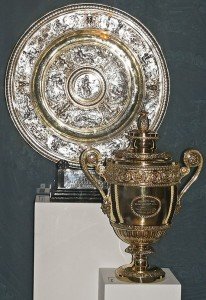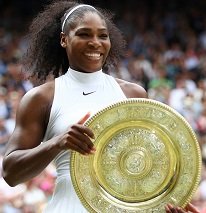 How to buy Wimbledon Tickets online.
The third Gram Slam event of the year, Wimbledon has been held at the All England Club in Wimbledon, London since 1877, and tennis enthusiasts from all over the world have been watching the action on its hallowed lawns ever since. And these lawns are precisely what it is all about, as they distinguish Wimbledon from all the other Gram Slams, which are all played on clay courts and hard courts these days. Grass is said to make for faster tennis and this speed is what most spectators appreciate so much in the tennis played at Wimbledon. The perfection of the grass is ensured because every inch of grass is inspected daily during the tournament in late June-early July. What is more: the grass on every court is mown every single day of the year and even replanted each summer!
Those lucky enough to have been able to secure tickets for Wimbledon in the past will perhaps have witnessed the glorious victories of legendary players Björn Borg, Pete Sampras and Roger Federer, and in the ladies' competition, Williams springs to mind of course!
If you intend to purchase Wimbledon tickets, you will normally have to enter into a traditionally oversubscribed Public Ballot for a place in a draw. You cannot request specific tickets for particular courts as the tickets are distributed randomly. It can therefore be quite a challenge to reserve your seats at Wimbledon's impressive centre court. This is where ProvidingTickets comes in. Since we have an extensive European network and work with trusted suppliers we are able to go the extra mile for you. Our excellent service has helped many a Wimbledon fan to realise their dream of securing tickets for the Men's Final at Wimbledon!
Whether you are after regular tickets for the Wimbledon Championships or you wish to purchase a corporate VIP Tour Package: ProvidingTickets can assist you with all your needs. Just imagine yourself in the stadium in the glorious sunshine, watching those drop shots and overhead smashes while sipping Pimm's and champagne. All you need to do is contact us and we will be happy to discuss your wishes!